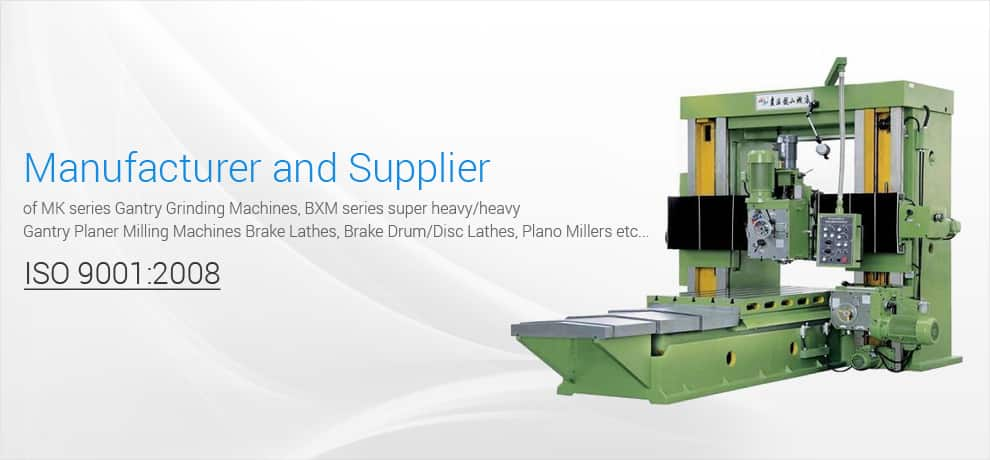 Milling Machine
We provide excellent customer satisfaction including complete installation, after sales services and annual maintenance of products. We have been successfully installed various machines such as Gantry Milling Machine, Special Face Milling Machine, Special Plano Milling Boring Machine for Iran and others. We are highly appreciated for our quality services and machines functioning. All of these machines have maximum accuracy of the contact surfaces. We provide high level of construction technology associated with innovative approach of automatic positioning and precise plate mill controlled by PLC. In the face milling machine, 40 degree angle cutter is frequently used, but we have successfully executed round insert cutters, square shoulder cutters and sometimes side and face mills.
Reasons of our success:
We are the first choice for general purpose machines because of our effective after sales service.

Our machines are excellent in functioning with minimum vibration on long overhangs.

We use various types of cutters with many edges per insert

We provide machine tool stability

ZAOZHUANG LONGSHAN MACHINE TOOL CO., LTD.
No. 5, Donghai Road, Zaozhuang Economic Development Zone, Shandong Province, Zaozhuang - 277100, Shandong, China
Key Personnel
Mr. Gary Song (Manager)